Become a GROW IT ALL with our FREE Plant Feeding Guide
These tests were performed by PATH Consulting Services, Inc., and demonstrate that plants fertilized with Watch Us Grow produced more foliage and blooms and better color than those fertilized with the bloom booster and with the 20-20-20 product. Watch Us Grow is a truly superior product.
The first plant in (A-1, A-2 & A-3) was the one using Watch Us Grow 8-8-8. The second plant in (A-1, A-2 & A-3) was the one using Leading Bloom Booster 12-55-6. The third plant in (A-1, A-2 & A-3) was the one using "Professional" All Purpose 20-20-20
Coleus plants were fertilized in a test to compare how Watch Us Grow compares to a nationally known, water-soluble fertilizer. Each fertilizer was applied at its recommended rate. The photo illustrates that Watch Us Grow provides superior growth, color and foliage versus the competition.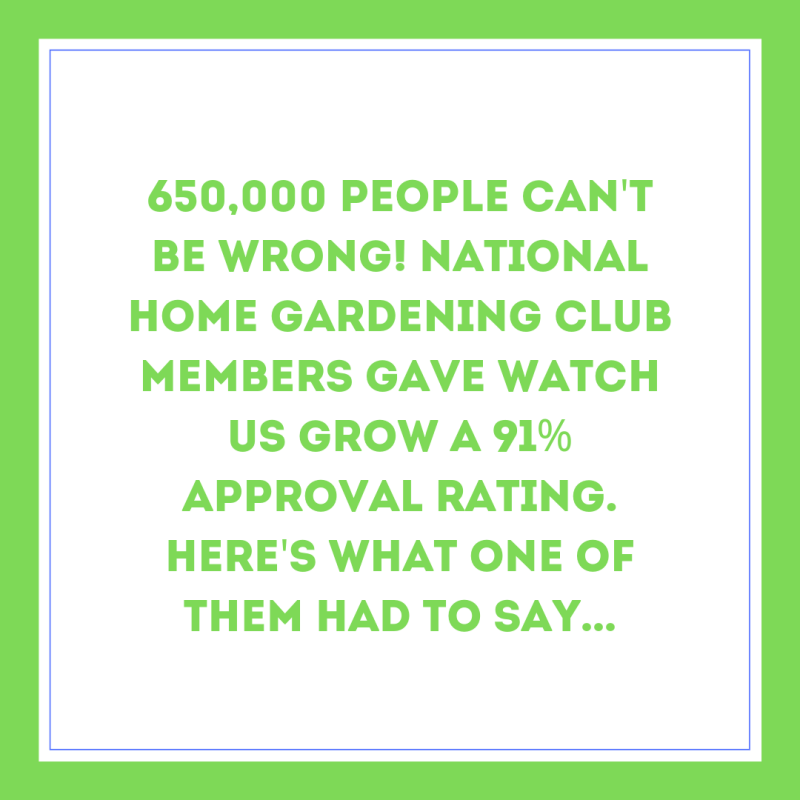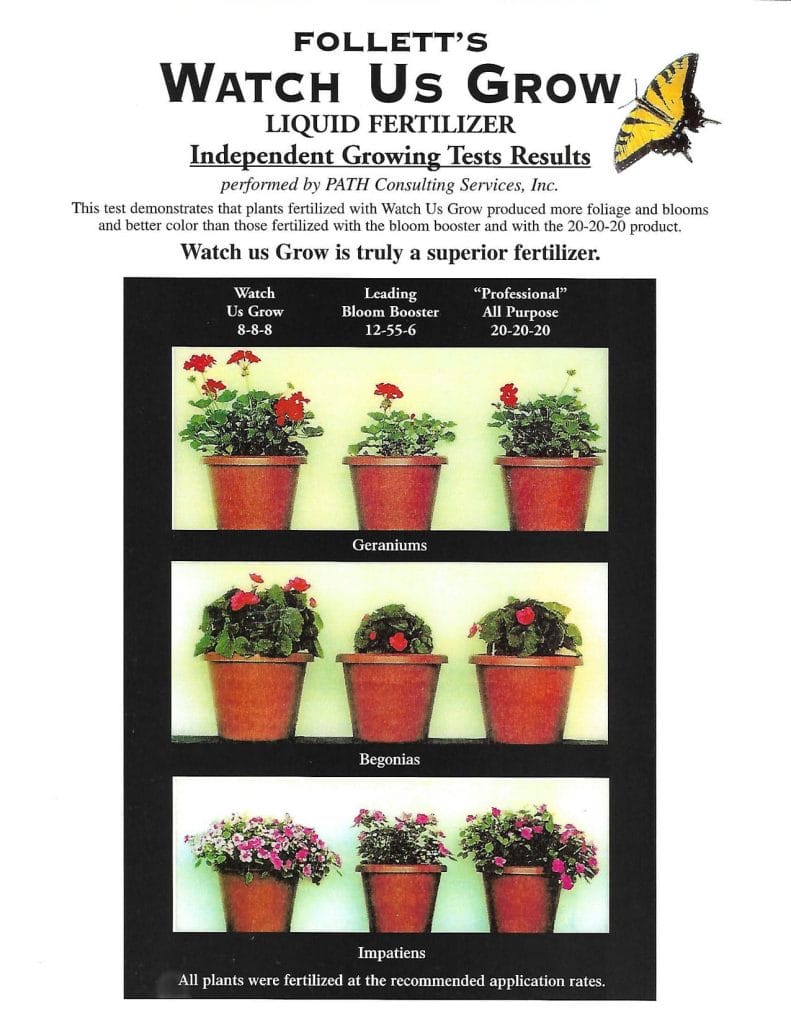 OTHER COLEUS PLANTS WERE FERTILIZED WITH VARYING AMOUNTS OF WATCH US GROW TO SEE HOW THEY RESPOND. THE RECOMMENDED RATE IS 2 TBS/GALLON OF WATER. THE PHOTO PROVES THAT AT EVEN TWICE THE RECOMMENDED APPLICATION RATE THE PLANTS EXPERIENCED NO BURNING OF FOLIAGE. COMPETITIVE WATER SOLUBLE FERTILIZER SHOWED EXTENSIVE FOLIAGE BURN.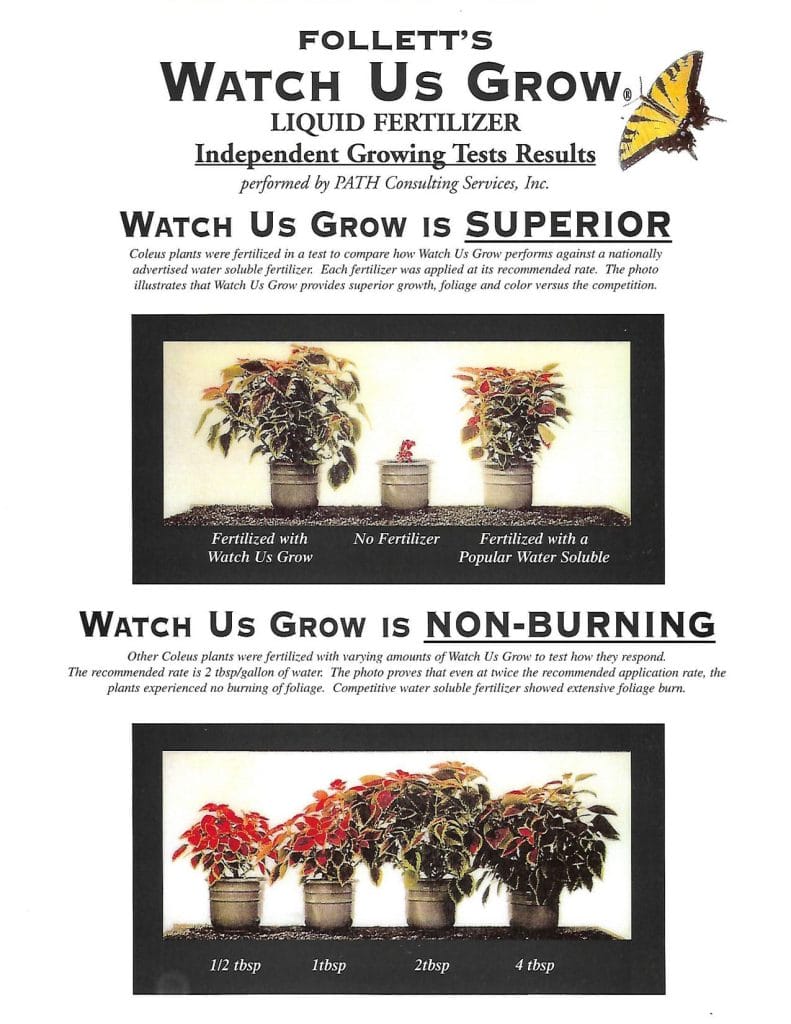 "I tested this product with ten Pelargonium cuttings; five with Watch Us Grow and five with Rootone. After two weeks, all the Watch Us Grow cuttings had roots and were developing new leaves. The Rootone cuttings were wilted and had no roots." — National Home Garden Club tester.
We are Certified by the Department of Agriculture, Trade & Consumer Protection Agency of Wisconsin.